How to Create a Crypto Wallet: Benefits and Underwater Rocks. Given the meteoric rise in interest in cryptocurrency in recent years, the audience for this business niche will undoubtedly grow. People are drawn to try investment or financial transactions in blockchain by the unparalleled profitability of that type of digital assets, flexibility, and security. The cryptocurrency market has a $3 billion market cap, which is impressive.
In this situation, creating a unique but safe cryptocurrency wallet doesn't seem like a waste of time. And since the market is growing, cryptocurrency wallet development can be a lucrative startup. The Purr web experts discussed their approach to creating a crypto wallet that users will like. This professional view of crypto wallet development can help digital entrepreneurs find their way through the business world. So don't be afraid to grab an easy target!
What a crypto wallet is and why it's worth investment
One typically takes a wallet with bank cards to pay for purchases while shopping. A crypto wallet is a digital product that is a bit like a traditional wallet with bank cards. The access to your assets is kept there, not the money itself. A crypto wallet is a technology that lets people store public and private keys in a safe place. But if you want to send, get, or buy cryptocurrency, you can use these crypto passwords, also known as public and private keys, to gain access to your assets.
Before beginning cryptocurrency wallet development, it's a good idea to put yourself in your customers' shoes and see how it will feel to use different cryptocurrency wallets.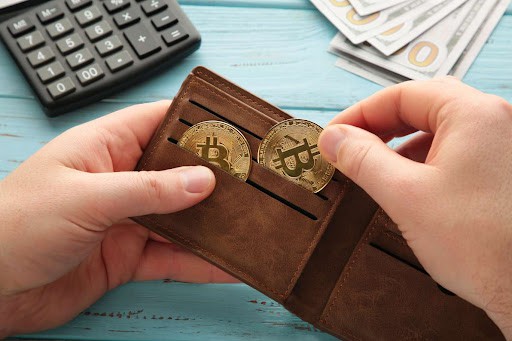 What types of crypto wallets exist and which is better for crypto wallet development
People can use a variety of crypto wallets because there are many ways to store sensitive information.
The easiest and safest way to remember the complicated number/letter combination is to write it down on paper and hide it where no one can find it. Sounds good, but using the keys in this way to hide important information from scams has two problems: first, you risk losing the paper, and second, using the keys in this way takes too long. The more contentious way to keep the keys is to try to memorize them.
Along with paper wallets, hardware wallets are a safe way to store keys. They resemble small devices where private information is stored. The benefit is obvious: hackers can't do anything with the assets without touching them. Pushing the buttons is the only path to using digital money. Disadvantages are its price, lengthy delivery time, and compatibility with various systems.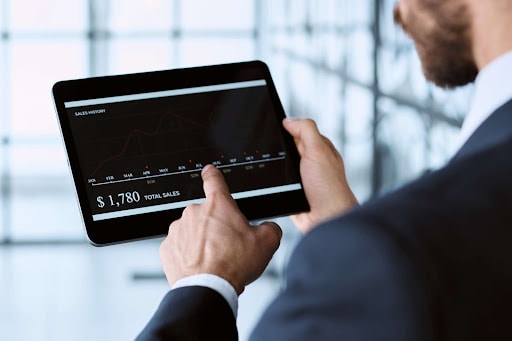 Regarding crypto wallet development, you can be most creative with "hot" wallets.
If you aren't the Croesus of cryptocurrency, you can choose to store your keys with more common and trustworthy technologies. Hot wallets are mobile apps or software programs you can use on your computer or phone. So, they are divided into three classes based on the way of application.
Since the secret information is stored in the cloud and accessible from various devices, this type of wallet is convenient. But these benefits are offset by drawbacks like being open to hacker attacks.
Desktop wallets are the extra programs you put on your laptop or computer. Viruses can steal data, so it's important to be careful when installing new software or checking email.
Since they offer quick access to assets and frequently permit the use of NFC, they are the most common type of crypto wallet when it comes to frequent payments.
The crypto wallet development as a mobile app seems promising, given how much the world values mobility and convenience.
What's better to create and how to avoid security concerns
Put enough effort and investment into market research and designing the UX concept, regardless of the type of crypto wallet: web, desktop, or mobile. All the components and their arrangement should be well thought out and put in the cutest order possible because the crypto wallet development makes sense when it leads to a product that delights users. When you give a team UI/UX design tasks, it's hard for them to balance solid austerity and inviting brightness in the interface design. For example, the UI/UX designers on the Purr web team did a great job with the task and described their experience as was already mentioned.
As experience has shown, prep work is very important when it comes to effective crypto wallet development. So, first, decide which type you want to create, which cryptocurrency it will serve (one or more), what will make it different from other solutions, and how users will benefit from it. When you have the answers to these questions, you can give the development team the right information and steer the crypto wallet app in the right direction.
UI/UX design is important, but you must also consider the technology that will underpin your web or mobile app. The ability to add cutting-edge features like a QR code scanner or seamless integration with third-party services makes crypto wallet development more competitive. The ability of the app to stop shady deals with assets worries customers the most. For example, Purr Web experts advise using touch ID, face ID, and complicated paroles for secure authentication. If you want to keep customers safe and secure, the two-factor, or even multi-factor authentication system is a must-have in crypto wallet development
Final thoughts
Entrust the task of crypto wallet development to experts with relevant experience and a qualified approach to guarantee your customers' unrivaled user experience. That lets you get a product that makes it easy and safe for users to manage their digital assets. Compliance with security issues makes recognizing the app much easier for the public. Put in enough effort to choose a development agency that supports these ideas to feel confident you're on the right path. A talented team's collaboration ensures a high-quality product.